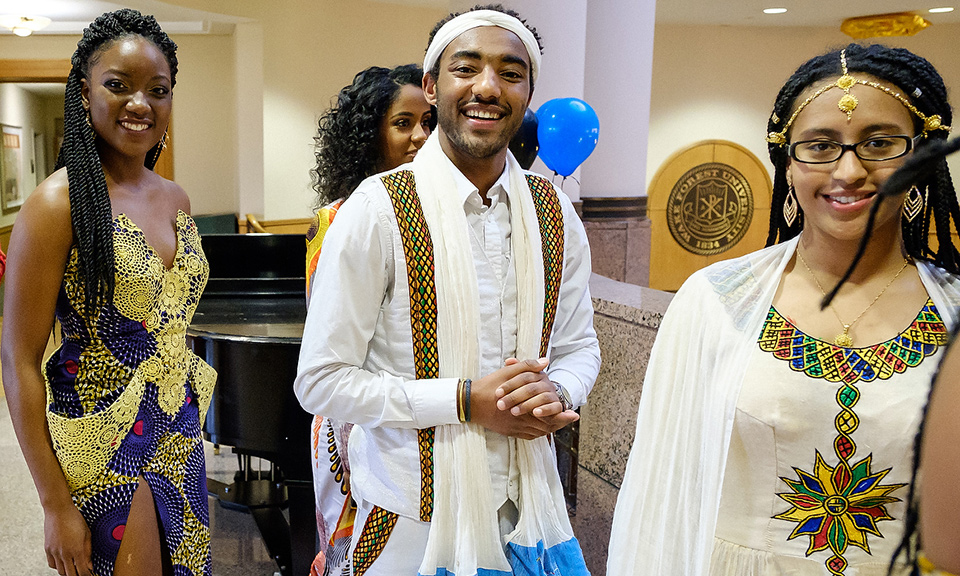 Whether your chartered group has been around forever or is just getting started, there are many things to learn about paying your organization expenses. This page is here to help.
Student Organization Purchasing Basics
Handling payments within the university financial environment requires preparation. There are standardized processes and timelines that must be followed, so it's important to plan ahead for group expenses by considering the following:
First, please be aware that students are not permitted to sign contracts with performers, sound/light companies, photographers, DJs, speakers or any other provider. Even verbal agreements can often be binding. Contract assistance is available through the Office of Student Engagement. For more information about student organizations and supplier contracts, visit this page.
Will your funding source allow it? SBAC and the Student Activity Fee have guidelines for the types of purchases allowed and the amounts that can be spent on certain types of expenses. Consult with your advisor or Student Government representative if you're unsure if your purchase will be permitted.
What payment method do you plan to use? What will your supplier accept? Many expenses can be easily paid using the Declining Balance Card program; however the DB card program requires a training course before requesting a card. Group members who plan to make purchases should complete the training course early in the semester.
Whatever payment method your vendor requests, it's always better to avoid spending your personal funds. Reimbursement is the most time-consuming and least convenient method available.
Being a good steward of your group's budget means shopping around for the best price and avoiding last-minute purchases that could result in rush fees or additional shipping.
Supporting Documents
No matter what method you use to pay your group expenses, you'll be expected to supply supporting documentation such as invoices, original receipts, contracts or email confirmations.
To be considered "acceptable documentation", your support documents should include:
Details about items or services being purchased
Total amount owed/paid including any sales tax, tips, shipping or other fees
For service providers, terms such as engagement date & location
Payment terms
Not all documents given by suppliers are considered to be acceptable. If you submit a receipt that doesn't include required elements, you'll be asked to follow up with the company until adequate documentation has been provided. You can save yourself a lot of time and energy by reviewing support documents when received, to make sure they include all needed details.
If you're not sure if your support will be accepted, get in touch! The staff at SOFO is always happy to help.